Experienced Court Litigators and Expert Negotiators
HS Law provides civil litigation legal services in Port Moody in the Tri Cities, the Lower Mainland, and the Fraser Valley. Our experienced lawyers offer reasonable rates and professional guidance on starting an action or suing in small claims, or the Supreme Court in BC, and defending legal actions. If you're being sued, or need to sue, we can help. We are legal experts in BC civil litigation and have extensive experience in civil litigation cases , including court applications, mediation, arbitration, settlement negotiations and other legal instruments in dispute resolution and civil litigation.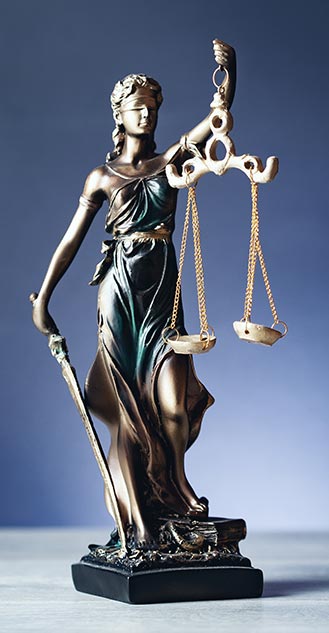 If you are owed money, are pursued by a creditor, have a valid claim, or need to defend a dispute, our HS Law team of lawyers and legal professionals are experienced in all aspects of civil litigation. Here are some types of legal actions our lawyers handle for civil litigation:
Supreme Court, Small Claims Court and Federal Court legal actions
Consumer and commercial debt collection and negotiations
Wills and Estates disputes
Contract and agreement disputes
Employment agreements and contractor disputes
Real Estate disputes
Construction and Builders Lien disputes
Commercial development and lease disputes
Injunctions
Class Actions
Commercial transactional disputes
Tax disputes
Intellectual Property disputes, including copyright, trademarks, and patents
Etc.
There are many instances where civil litigation can be avoided with the right negotiation strategy maximizing your benefit and minimizing your burden. Commercial disputes can often be negotiated and resolved without the need to go to court. Once we fully understand the dispute, we can outline possible strategies, how the process works, and the possible outcomes with litigation and negotiation
Debt Collection Litigation
A common legal action is to recover monies owed by a delinquent debtor. Speed and timing are everything when it comes to suing and debt collection. HS Law lawyers have extensive experience litigating in BC Small Claims Court (Up to $35K) and the BC Supreme Court (Over $35K). Every situation is unique, and so are the legal tactics used in civil litigation.
The longer a debt is outstanding, the lower your odds of recovery. This is especially true with limited commercial debtor companies who have never provided any personal guarantees on your debt. When a limited company is steadily sliding out of business, assets often have a way of disappearing. In British Columbia there is no Bulk Sales Act so a debtor company can sell off their assets, pay off the secured creditors and leave the unsecured creditors with nothing. If you should be in this situation you should immediately talk to an HS Law lawyer.
One of the most cost effective services we offer is litigation prevention. One of the biggest problems with commercial debt collection is a lack of proper documentation, or paperwork. Many companies compound the problem by extending large credit lines without knowing the financial circumstances of their customer. There are many ways to reduce bad debt write offs with proper due diligence and agreements that protect your position, prevent financial catastrophes and expensive civil litigation.
Sales and other transactions are the lifeline of any company. At HS Law we always look for ways a deal can be secured to reduce risk and the possibility of civil litigation. In large balance deals there are numerous legal tools that can turn a shaky deal into a solid deal. We are here to help your business grow and help make deals happen while reducing the risk of possible court action.
Litigation Consulting
HS Law lawyers are often called in by other law firms for our litigation and negotiation expertise with simple and complex civil legal actions. We excel at formulating effective litigation strategies that produce results. This is why our business Clients rely on us for guidance and advice to grow their business.
Give us a call and an HS Law lawyer can answer any questions you may have on civil litigation. You can also request a free, initial consultation on BC civil litigation.
Toll Free 24/7 - 365 Days
408 - 2963 Glen Drive
Coquitlam, BC V3B 2P7
Pitt Meadows

Maple Ridge

Burnaby
Walnut Grove
Langley
Surrey
New Westminster
Vancouver
Abbotsford
Mission