Personalized Negotiation and Litigation
Wills & Estates Litigation
HS Law provides wills and estates litigation legal services in Port Moody and the Tri Cities, the lower mainland, and the Fraser Valley, including Burnaby, Coquitlam, Port Coquitlam and Maple Ridge. We offer personalized estate litigation and lawyer services to probate wills and distribute estates. We offer legal services on all types of estate litigation for executor and beneficiary Clients to claim, defend, challenge or probate a will. HS Law lawyers have extensive experience with wills and estate litigation.
Losing a loved one can have a devastating impact on a family, especially when involving a complex, high net worth estate. Most people have never been an executor for an estate and soon realize they lack the knowledge and-or abilities to handle an estate. On the other hand, most beneficiaries have no idea what to do if they don't feel they are being treated fairly and are contemplating estate litigation.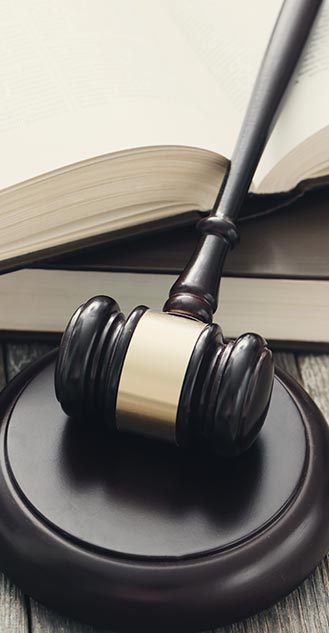 Defending or Starting Wills and Estates Action
Our estate lawyers can help you defend the terms of a will, or bring a wills variation action that you believe is fair and valid. Whether you need to defend your beneficial interests in the proceeds of the estate by challenging the validity of a will, administration of the estate, or removing the executor, you can rely on HS Law estate litigators.
When defending a will, the prime objective of estate litigation is to probate the will and finalize-distribute the estate, so you can move on with your life. Depending on the nature of the claims we can provide strategic options to defend your interests. Like people, every family and every estate has different issues and logistics when it comes to estate litigation.
If you are an executor, we know the steps involved and how to minimize your liability and potential estate litigation. An executor has fiduciary duties that must be followed. We can guide you through the probate process, protect your interests and help prevent potential estate litigation.
Challenging a Will and Estate Distribution
If you are a beneficiary, or potential beneficiary, who doesn't feel they have been treated fairly then your solution may be wills and estate litigation. This can also include the estate executor or administrator not fulfilling their duties. We can analyze the will to see if you have a legitimate claim and whether it warrants estate litigation.
Challenging a will in court can be an expensive, time-consuming and emotionally draining experience. Beneficiaries can end up waiting for years through the courts. The onus is on the person challenging to prove the claim, in most circumstances. Instances, or challenges, such as these can require extensive estate litigation.
In British Columbia, the Wills Estates and Succession Act ("WESA") allows moral and legal claims against the estate, even if the beneficiary is not named in the will. Instances, or challenges such as these can require extensive estate litigation.
Another basis for challenging a will includes improper execution: The will is unsigned or not properly witnessed, a will maker's lack of knowledge and approval of its contents, undue influence, or simple fraud.
It should be noted that a major factor in challenging a will is the size of the estate. Sometimes the cost of pursuing a challenge can be more than what is to be gained.
Thinking of Estate Litigation?
Then you should give HS Law a call and a memeber of our estate litigation legal team can help you determine if you have a valid and actionable case. You can also request a free, no obligation consultation on wills and estate litigation.
Toll Free 24/7 - 365 Days
408 - 2963 Glen Drive
Coquitlam, BC V3B 2P7
Pitt Meadows

Maple Ridge

Burnaby
Walnut Grove
Langley
Surrey
New Westminster
Vancouver
Abbotsford
Mission