Expert Advice at Fixed Rates
HS Law lawyers offer economic incorporations for startups, partnerships and established businesses. We are located in Port Moody and provide cost efficient legal incorporation services for commercial businesses in the Tri Cities area, including Coquitlam, Burnaby and Port Coquitlam. When incorporating, a well-designed business structure can save you taxes, money and limit your personal liability. An HS Law lawyer can analyze your situation and advise you on the best business structure strategy options for your incorporation.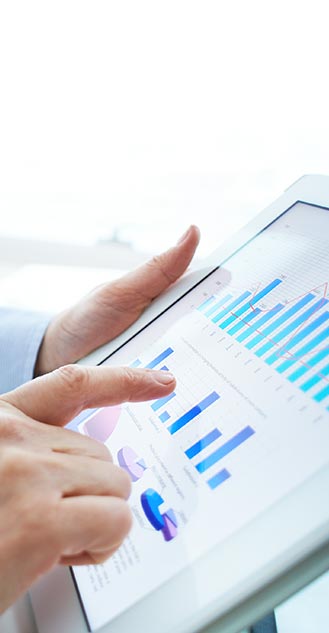 Businesses that incorporate project a better image to Investors and customers than unincorporated businesses. Here are some other advantages that come with incorporations:
Incorporated company shareholders have limited risk liability and are almost never personally liable. You can protect your personal assets from lawsuits, creditors, while minimizing your tax bill
Employers prefer to hire corporations rather than individuals to save money and reduce taxes
Incorporated companies are not employees, compared to individual, independent contractors
Incorporated companies don't charge withholding taxes, CPP, or EI
An incorporated company can defer paying tax to a later date. For example: The small business corporate tax rate (federal and provincial combined) for the first $500,000 is about 14% compared to the individual personal tax rate of about 50%
Incorporated company stock can be sold in different denominations to investors, while providing exit strategies that protect the company and the investor
There are other benefits of incorporation depending on the corporate structure and other factors. For more comprehensive advantages consult an HS Law lawyer.
Incorporation – 5 Basic Steps
There are 5 basic steps involved in company incorporation. Additional steps may be required such as issuing additional share classes, if applicable. An HS Law lawyer can guide you through each incorporation step along with tax advice. Here are the 5 basic steps for incorporation:
The first incorporation step is to reserve the company name you want to register. In BC you can submit up to three names. The BC Registry will choose the first acceptable name that doesn't conflict with an existing company. If one of your company names is accepted the Registry will reserve your name for 56 days. The wait time for a response from BC Registry is usually about a week. Once your company name is reserved you have 56 days to file your documents for incorporation.
The name reservation process can be bypassed by incorporating a numbered company. A numbered company is the incorporation number, followed by B.C. LTD. You can change the numbered company to a company name at a later date, but it will involve additional costs.
The second step is to name a Registered and Records office. The registered office must be located in BC and is your business's official legal address. All government correspondence for your company will be delivered to this address. The records office is also where the corporate record book must be kept and be available for inspection.
The third step is to file your incorporation with the BC registry. You must sign and submit an incorporation agreement, a notice of articles, and the articles of the company. Once incorporated, BC registry will send you the documents to be kept in your corporate records book.
The fourth incorporation step is to create your Records Book, which contains the official documents for your company. This book must be kept at the company's records office and be available for inspection by appointment. When opening a bank account it is best to have a Record Book complete with corporate tabs, share certificates, registers, resolutions, and copies of all filings with the corporate registry. A register of directors with the names and address of directors, and a central securities register with names and address of shareholders is also required.
The fifth incorporation step is to determine your financial year end and bring your corporate records book to the bank to open a commercial account. There may be additional details that need to be completed depending on the particulars of your incorporation.
The steps above are the basic incorporation steps in BC. However, there may be other steps required in certain circumstances. An HS Law lawyer can advise you on any exceptions during incorporation.
Shareholders agreements are an agreement between the shareholders and the company that defines specific rights and obligations. There are several points that should be considered in a shareholders agreement that can prevent future disputes after incorporation. Here are some issues to consider during incorporation:
Are there any company decisions that require unanimous consent?
Who will be the directors of the company?
Do the directors have any restrictions?
What happens to a shareholder's shares should they die, or divorce?
What happens if one shareholder wants to sell their shares?
Do the other shareholders have the right of first refusal to buy these shares?
If there is a major dispute how will it be resolved?
Is there a need for a non-competition clause?
Do you need a "shotgun" clause where one shareholder can buy out another shareholder?
Thinking of Incorporation?
Give us a call and an HS Law lawyer can answer any questions you may have about incorporations and guide you through the process. We also offer a free, initial consultation with a lawyer on incorporation.
Toll Free 24/7 - 365 Days
408 - 2963 Glen Drive
Coquitlam, BC V3B 2P7
Pitt Meadows

Maple Ridge

Burnaby
Walnut Grove
Langley
Surrey
New Westminster
Vancouver
Abbotsford
Mission