Reasonable Hourly and Fixed Rates
Commercial Real Estate Law
HS Law lawyers provide reasonable rates on commercial property legal services including real estate development, purchase and sale, negotiation of leases, insurance, strata, other commercial property transactions, agreements, or contracts, and litigation and other commercial property transactions. We are located in Port Moody in the Tri Cities, and we service commercial Clients in the Tri Cites area including Burnaby, Coquitlam, Port Coquitlam, New Westminster and Maple Ridge. We have extensive litigation and conveyancing experience in commercial developments and industrial real estate.
HS Law lawyers provide strategic real estate advice and legal services for a wide range of private and public companies, equity firms, financial institutions and other commercial companies. Whether your company is local, regional, national or international, HS Law can transact any type of commercial BC real estate, anywhere in British Columbia. IF you are based in a remote location in BC, we have the technology to handle most of your real estate transaction details online.
Real estate law can be very complex when it comes to strata bylaws and commercial BC real estate. There are also provincial and federal regulations-laws that can affect different industries and should be considered during the negotiation process. It is details like this that can make or break a real estate transaction.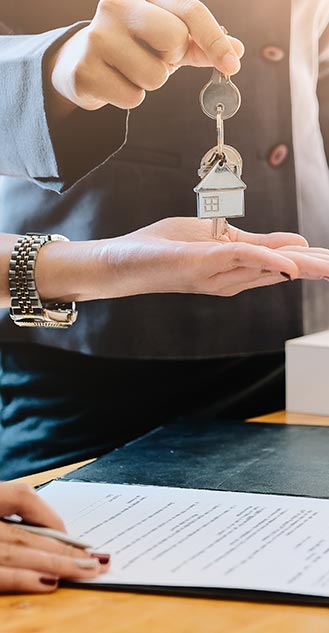 The best advice when it comes to commercial leases is to have a lawyer check the lease BEFORE you sign any lease, including a triple net lease or a full service gross lease.  It is always more cost efficient to avoid a financial catastrophe rather than having expensive litigation costs to alter, or to terminate a real estate lease after it is signed. If you are looking at leasing commercial space, an HS Law lawyer can review, analyze and give you the positives and negatives before you sign the lease.
If you are planning to lease out commercial space, it is prudent to have a lease agreement that reduces your risk, while protecting your interests, including not paying for unforeseen expenses. It is also prudent to do due diligence and check out a potential tenant's financial background. Commercial BC real estate leases can involve many legal variables that affect different industries, such as environmental issues.
Another major factor in commercial leases is the default clauses. It is essential to set out and define the remedies that cover your position if the lease is broken. Many people have a tendency to enter a commercial lease with an optimistic attitude and neglect to factor in default remedies should the situation sour. It is best to be prepared for a worst case scenario when leasing commercial BC real estate.
Buying and Selling Commercial BC Real Estate
Purchasing and selling commercial BC real estate can be far more complex than conveying residential real estate. The key, whether buying or selling commercial property, is to maximize value and minimize risk for all types of projects and real estate transactions.
There are other structural aspects behind a commercial purchase or sale such as financing, project development, joint ventures and limited partnerships. In some cases a real estate sale is part of a family business succession and estate planning. There may be other business factors that should be considered before buying or selling real estate.
Depending on the industry the property will be used for, environmental issues and regulations, may or may not, be of major concern. Zoning restrictions, licensing and noise bylaws are some other issues that can affect the sale or purchase of commercial property.
Commercial Property Expertise
HS Law has extensive experience handling all types of commercial property sales, purchases, leases and disputes. Whatever situation you may encounter, you can rely on an HS Law lawyer to provide professional advice, options and solutions when transacting real estate.
Commercial Real Estate Advice
Give us a call and an HS Law lawyer can suggest what strategies and legal steps may be required to accomplish a safe real estate transaction. You can also request a free initial consultation on commercial BC real estate.
Toll Free 24/7 - 365 Days
408 - 2963 Glen Drive
Coquitlam, BC V3B 2P7
Pitt Meadows

Maple Ridge

Burnaby
Walnut Grove
Langley
Surrey
New Westminster
Vancouver
Abbotsford
Mission